For a complete list of schedules and events please go to our Facebook page.
Monday - Thursday: 5:00 AM - 9:00 PM
Friday: 5:00 am - 8:00 pm
Saturday: 9:00 am - 6:00 pm
Sunday: 9:00 am to 6:00 pm
(Subject to change)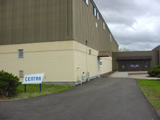 Miles Community College Athletic Center is committed to promoting activities that develop positive attitudes and healthy lifestyles. Through motivation and personal attention we encourage people of all ages to become active and fit, allowing them to live richer, healthier lives.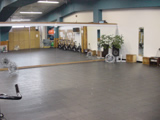 Fitness Evaluation
The Centra offers several different evaluations for you!
Body Fat Percentage Test
Flexibility Assessments
Nutritional Advice
Exercise Machine Training
Cardio Machine Training
Stationary Bikes
Stair-Steppers
Elliptical Stepper
Treadmills
Fitness Classes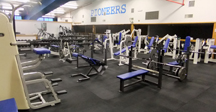 Weight Training
The Centra offers several different evaluations for you!
Cybex weight machines are available
Universal free weights
Personalized workout plans designed to provide the optimum level of exercise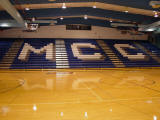 The Kailey Gymnasium
The Kailey Gymnasium has 10,000 feet of floor space for member use only. This includes one official college-sized basketball court and two full sized basketball courts.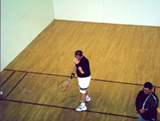 Racquetball Courts
There are 2 racquetball courts
Racquetball equipment is not provided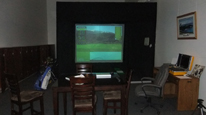 Golf Simulator
There is a Golf Simulator available
40+ Championship caliber courses
Not included in membership
$25/hour up to a foursome
Leagues will be available after the first of the year
Facility Rental
Looking for a space to hold your next event (trade show, luncheon/dinner, performance, etc…) contact the Centra for availability and rates information. The Centra gymnasium features approximately 10,000 square feet (100 ft x 100 ft) of open space to use for an exhibit hall.
Contact the MCC Centra at (406) 874-6286 for more information on how to hold your next event at the Centra.