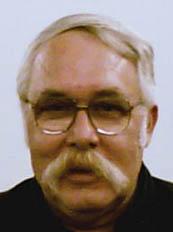 Guy Lund
The Career and Placement Center manages Workforce Innovation and Opportunity Act (WIOA), State Displaced Homemakers, and employment and training programs. These programs are dedicated to helping individuals find employment or obtain training which leads to employment. These programs may help with short term training, college tuition, books, job placement costs, and other costs associated with finding employment or attending a training program. To enroll in these programs an individual must complete a pre-application form, provide the necessary enrollment documentation and be approved for services.
Programs
The following programs provide financial support to eligible adults to obtain training and employment.
Workforce Innovation and Opportunity Act (WIOA)
Workforce Innovation and Opportunity Act, a federally funded employment and training program geared towards low-income individuals. Dollars are available to help with training and employment costs.
State Displaced Homemaker Program
Montana State funded employment and training program, designed for individuals who have suffered a displacement (widowed, divorced, abandoned). Dollars are available to help with training and employment costs.
Services
A wide variety of services are available to MCC students, faculty and staff, and the general public including:
access to the internet
access for research into employment and training information
resume preparation
personal assistance with job search and education questions
career assessment
referrals to other agencies or programs as appropriate
financial assistance for education and job search
career exploration assistance
payment of employment related needs such as clothing, minorcar repairs and liability insurance
public accessible computer
public access to fax machine, printer and copier
PEP Talk Site
The Career and Placement Center at MCC is a designated site for PEP Talk. What is PEP Talk and who benefits from it? PEP Talk stands for Personalized Employment Plan developed by completing 3 simple steps using the computer and a PEP Talk Blueprint booklet. PEP Talk is designed so you can go through it on your own or with our assistance. Completing this plan may open up new career/job opportunities for you. To access this information, just stop into our office.
Who needs a personalized employment plan?
The unemployed
The underemployed
TANF recipients
High school and college students
Career changers
Anyone unhappy with their current job
If you fall into any of these categories then PEP Talk can help you improve your employment situation.
Questions, want to enroll or obtain services?
We are located in Room 221 at Miles Community College. If you have questions about these programs, want to enroll in a program or use our public services, you may contact Guy Lund at 874-6215 by phone or come by our office. Office hours are from 8-5, Monday through Friday.
*EO Employer/program auxiliary aids available upon request for individuals with disabilities.