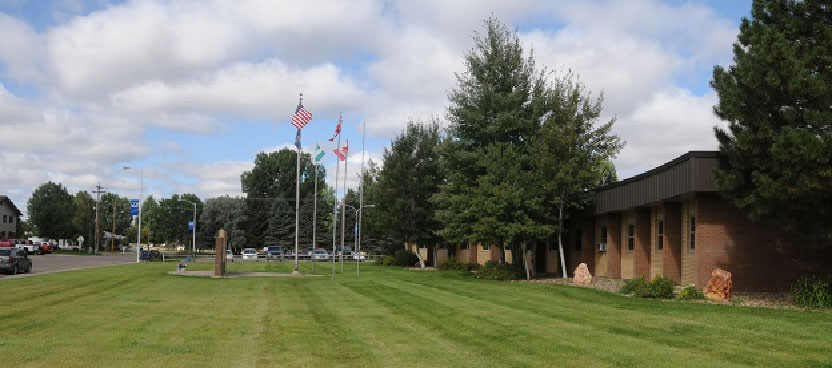 Miles Community College subscribes to the philosophy of a comprehensive community college, including an "open door" admissions policy designed to encourage all adults to continue their education.
The commitment to an open door admissions policy is defined as providing all eligible students with access to an appropriate educational offering at the College. Anyone over the age of 18 is admitted to the College if they have a high school diploma, GED, or satisfactory ACCUPLACER scores; but the College reserves the right to guide students into the courses and programs that will enhance their opportunities for success.
Admission to the College does not necessarily imply eligibility to enroll in a course with established prerequisites (See Course Descriptions starting on page 84) or to enter a program that has a limited number of spaces and minimum entrance requirements. ACCUPLACER and ACT/SAT test scores are used to help place students in appropriate level courses.
Degree Seeking Students
To earn a degree or certificate, or enroll for 10 or more credits in any one semester, students must submit to Student Services:
Application form and $30 nonrefundable application fee
High school or GED transcripts
College or university transcripts (if applicable)
Evidence of immunization records, if born after December 31st, 1956
Please visit the MCC Learning Center for information on Disabilities Support Services, ESL, and Tutoring.
Current ACT scores or completion of ACCUPLACER test for course placement.
International Admissions:
In addition to meeting general admission requirements, international students must submit the following information to Student Services:
Proof of English language proficiency, demonstrated by meeting one of the following:

TOEFL (Test of English as a Foreign Language) PBT (Paper-based test) score of 500 or iBT (internet-based test) score of 61
IELTS (International English Language Testing System) score of 5.5
MELAB (Michigan English Language Assessment Battery) score of 73
PTE-A (Pearson Test of English Academic) score of 50

Students from English-speaking countries are not required to submit English proficiency scores

Completed International Student Financial Statement, showing evidence that $16,000 (in equivalent US dollars) is available for each year in attendance at Miles Community College, exclusive of travel costs.
Evidence of medical insurance coverage that is honored in the United States.
Completed MCC I-20 Request Form
All documents for general admission and the international admission items listed above must be completely translated into English before being submitted directly to the Miles Community College Admissions Office.
When students meet the above criteria, Student Services will evaluate applications and assist international students with the required documents (I-20) and visa. International students must pay a $200 processing fee (SEVIS I-901 fee) upon receipt of the I-20 in order to be eligible for a visa. Please visit http://www.ice.gov/sevis/i901 for more information.

International students must have all information completed by July 1 to enter fall semester, November 10 for spring semester, or April 1 for summer semester. However, international applicants are encouraged to apply as early as possible to allow adequate time for mailing delays, obtaining a visa, and making travel arrangements. Exceptions to the above deadlines will be reviewed on a case-by-case basis.

Full Time/Part Time Classification
Students who register for 12 or more credits per semester are classified as full-time students. Students taking 11 or less credit hours during a semester are defined as part-time students. Students receiving financial aid must check with the Financial Aid Office regarding the number of hours which count toward full- and part-time status in the summer.
Students are encouraged to consider their work load, family responsibilities, community commitments, and other demands on their time as they plan and discuss course load with their academic advisor.