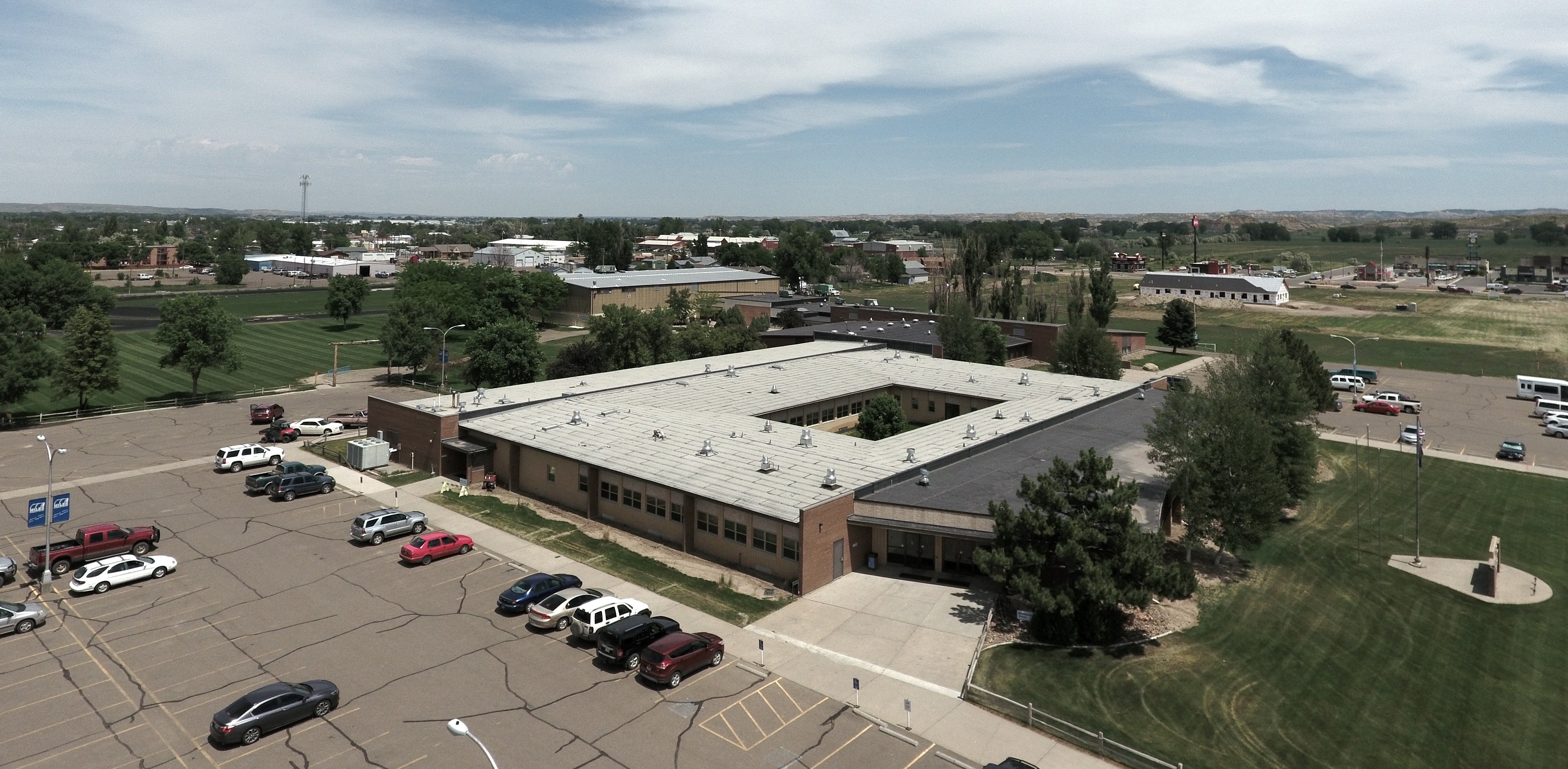 MCC Launches Three-Year Pilot Program for Free Dual Enrollment Courses at Custer County District High School and Sidney High School
Miles Community College is proud to announce a three-year pilot program that will make dual enrollment credits free for high students enrolled at Custer County District High School (CCDHS) and Sidney High School (SHS).
Dual enrollment courses, also referred to as concurrent enrollment courses, are approved high school classes taught by master's-prepared high school teachers that have been vetted by the College for alignment with college course outcomes. If high school students are enrolled in the high school courses approved for dual enrollment, they can complete a dual enrollment application and receive college credit for the course.
"We are so excited to be able to offer this opportunity to the students at CCDHS and Sidney High School. Both high schools have been strong enrollment partners with MCC, and within the last year have joined us in launching our 'Pioneer Express' accelerated degree completion program. State and national data shows that students who earn dual enrollment credit while in high school have better outcomes in terms of persistence and academic performance when they do enter college. Our hope is that by increasing the accessibility of dual enrollment courses, more students will be able to take advantage of this opportunity and have an extra boost in reaching their educational and career goals," says Erin Niedge, Dean of Enrollment Management and Educational Support Services.
At a time when initiatives for free dual enrollment courses are being developed across the nation, Miles Community College is pioneering its own three-year pilot program with CCDHS and SHS to open access for these high school students, even those who couldn't afford dual enrollment classes in the past, to now enroll in the high school dual enrollment courses for college credit at no cost. Miles Community College has developed an enrollment initiative to support the three-year pilot program and will be applying scholarship dollars and waivers to the tuition and fees. Additionally, CCDHS and SHS are currently partnering with Miles Community College to offer the Pioneer Express Program to their students. The Pioneer Express program is an accelerated degree completion program, which allows high school juniors and seniors to enroll in courses that will generate college credit so they can receive their Certificate of Applied Science in General Studies (30 credits of general core classes) while still in high school. Pioneer Express students can also continue on to MCC to complete an Associate's degree with just one year of study after high school.
This three-year pilot program only applies to dual enrollment courses taught at CCDHS and SHS and not to the college courses offered at Miles Community College via Jump Start or other early start initiatives. Students interested in the dual enrollment courses should visit with their high school teachers who instruct dual enrollment courses or contact Miles Community College at 406.874.6101.
For more information about Miles Community College, please visit www.milescc.edu or contact the College at 406.874.6100.