![if !IE]> <![endif]>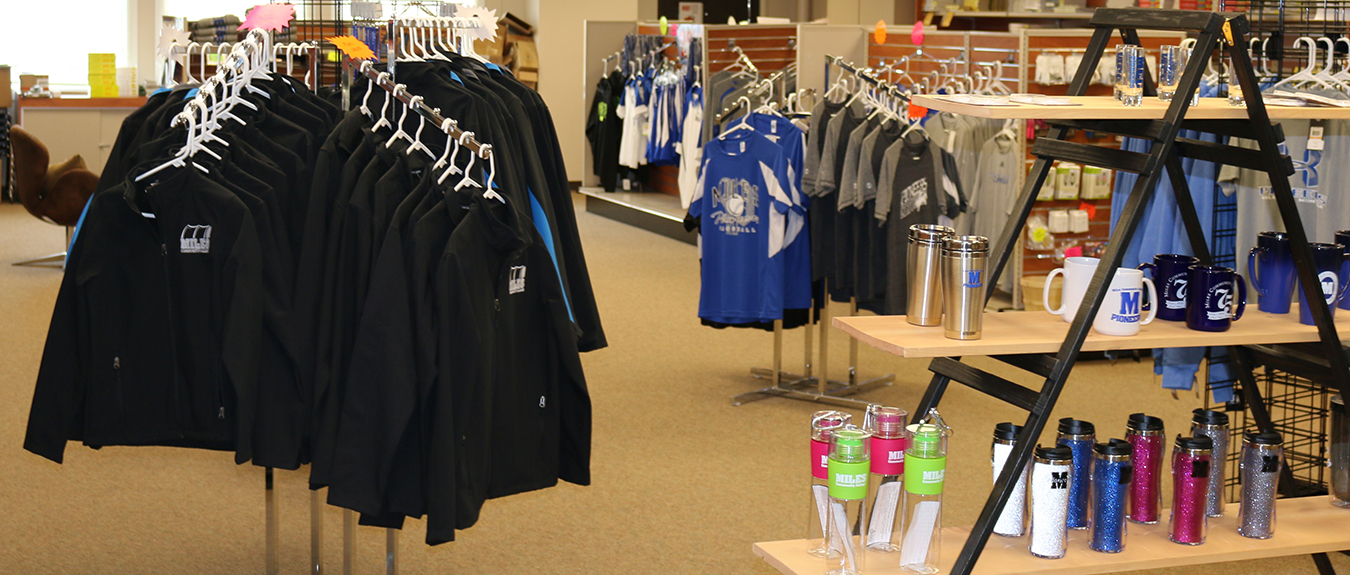 &nbsp

Pioneer Mercantile has new, used and rental books available as well as digital e-books for rent or purchase on our new website. Financial aid may be used for books and any supplies needed for a class (ex: notebooks, folders, pens, flash drives etc.). Financial aid may be used during the designated times ONLY. These times will be posted before each semester begins. Most financial aid times are the week before school starts, the first week of school and the first 3 days of the second week of school.

Pioneer Mercantile is your one-stop shop for all things Pioneer! We have men's, women's and children's clothing, hats, beanies, lanyards, decals, water bottles, mugs and much more! You can stop in and check it all out or log on to our website, store.milescc.edu to order your Pioneer gear. We also carry other items; rolling bags and duffels, electronics, such as blue tooth speakers, power sticks, and fast charging cords for both iPhone and Android as well as school and office supplies.

When you stop in be sure to check out our charging station and seating area. Charge your phone or tablet while you recharge yourself with a slushie and a snack!
Order Online at the Pioneer Mercantile Website
&nbsp
Fall & Spring Bookstore Hours
8:30am-12:00pm
12:30pm-3:30pm
Monday-Friday
Summer Bookstore Hours
9:00am-2:00pm
Monday-Thursday
Watch for the Pioneer Merc to be set up at home games.
Follow Us

Contact us:
Phone: 406-874-6207
Fax: 406-874-6278
E-mail: BookstoreL@milescc.edu
Mailing Address
Pioneer Mercantile
2715 Dickinson Street
Miles City, MT 59301