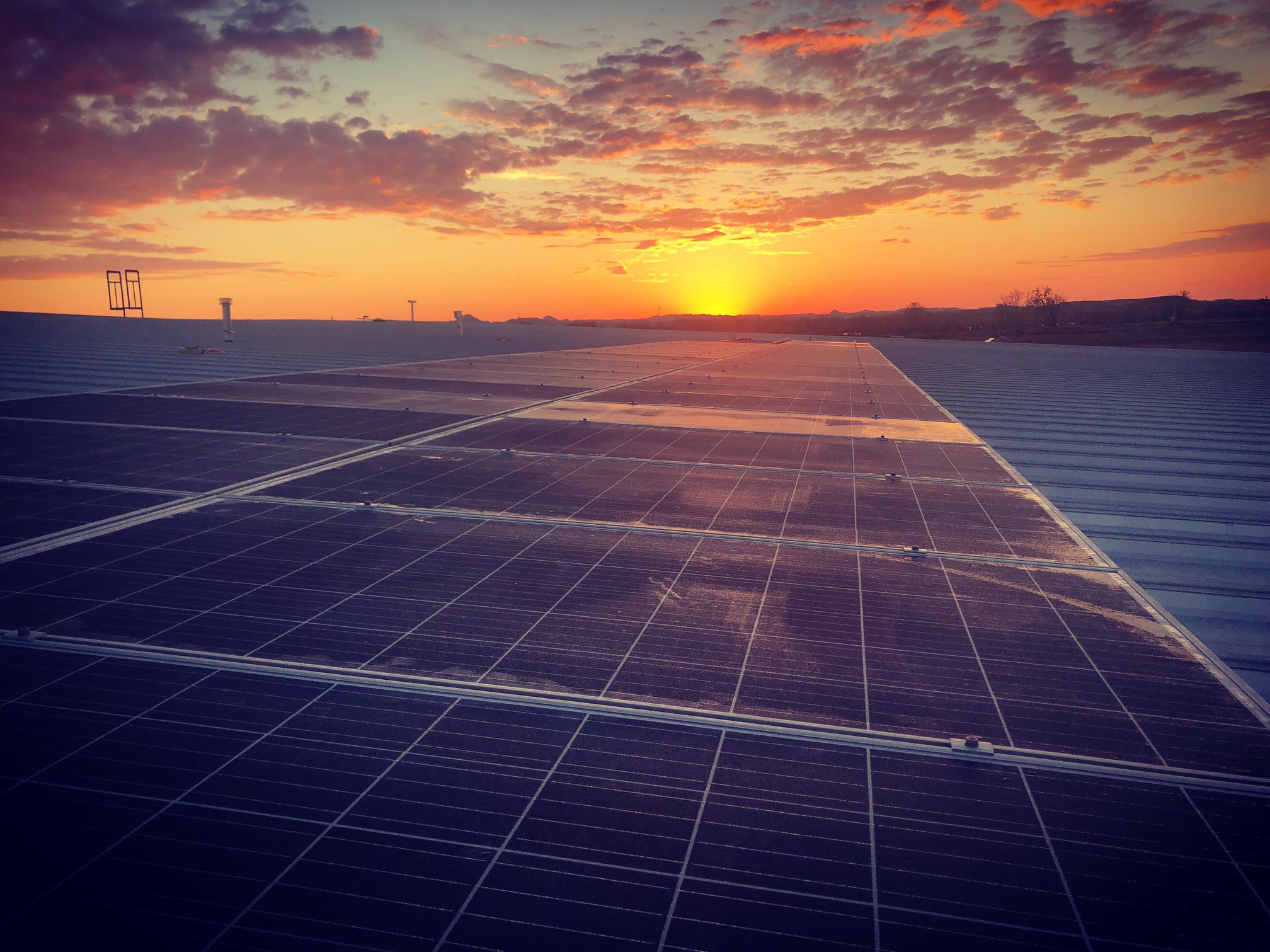 MCC GOES SOLAR
Miles Community College (MCC), is pleased to announce the installation of a 20.5 kw solar panel system on the Ag Advancement Center. Thhis system went online in mid-November.
The cost of installation was partially offset by funds from Montana-Dakota Utility's Universal System Benefits fund administered by the Montana Department of Environmental Quality (DEQ). Universal System Benefits programs were established by the legislature to fund energy conservation, renewable energy, and low-income energy assistance and are collected by a small fee on public utility customers' bills.
The Bozeman-based company, OnSite Energy Inc., installed the panels. MCC has previously collaborated with OnSite Energy to offer solar electric system training in Miles City, including the installation of eight solar panels at the MCC Workforce Readiness Center in June of last year.
There is a monitor in the lobby of the Ag Advancement Center to show the daily amount of power generated by the panels and total savings. MCC plans to use this new system for future solar training for ag producers and electricians. This project is part of MCC's effort to shift ten percent of its energy consumption to renewable sources and create training programs based on the growth of solar reliance for regional ag producers.
MCC President, Dr. Stacy Klippenstein, is excited to have the panels, "We are greatly appreciative of the assistance DEQ and MDU provided and are happy with the results. OnSite Energy and Stevenson Design, Inc. were fantastic to work with and helped design a system to reduce overall energy costs and use for future training."
DEQ representative, Dan Lloyd, added, "This project will help showcase MCC's Ag Advancement Center as a state of the art facility while at the same time providing cost savings and a unique educational opportunity for the Miles City community."