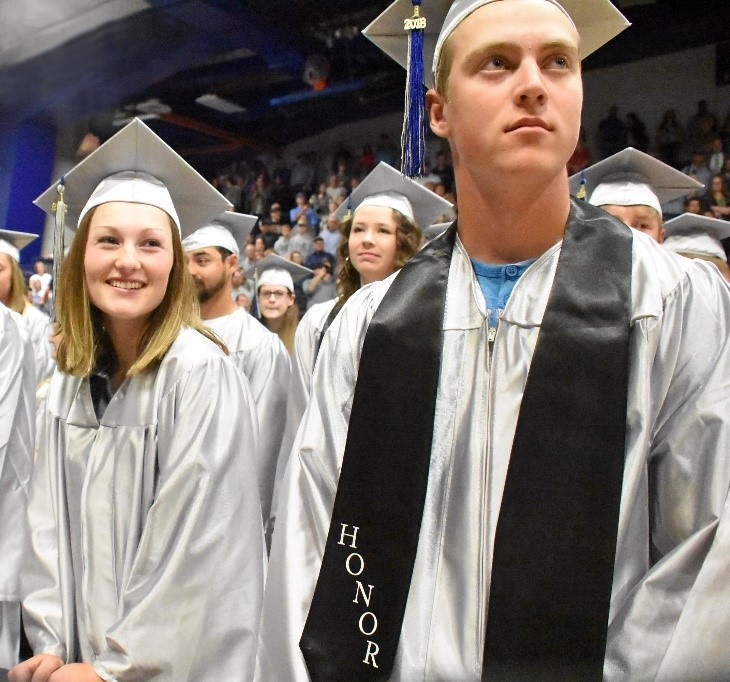 PSA: MCC Graduation Ceremony Moved to Centra
Due to varying conditions in this weekend's forecast, Miles Community College has changed the venue and location of their scheduled outdoor graduation ceremony to the MCC Centra on the college's campus.
The ceremony was originally planned to be held outdoors at Denton Field in Miles City on Saturday, May 8 at 10:00am. The forecast for the weekend now includes high percentages of rain and wind, with temperatures in the mid-50's, and the official decision to move the ceremony indoors at the Centra was made Tuesday, May 4. MCC graduation ceremonies have been typically held indoors at the Centra in previous years.
Social distancing and face coverings will be required indoors on the MCC Campus, and the Centra will be capped at 75% capacity in compliance with institutional COVID guidelines. Overflow seating will be available in other rooms on campus for livestream viewing.
The MCC Nursing Program Pinning Ceremony will not see any changes and is still scheduled for an indoor ceremony at the Centra on Friday, May 7 at 2:00pm.
Livestreams will be available for both events on the MCC YouTube page (www.youtube.com).
For more information, please contact the MCC Registrar's office at 406.874.6214 or registrar@milescc.edu.