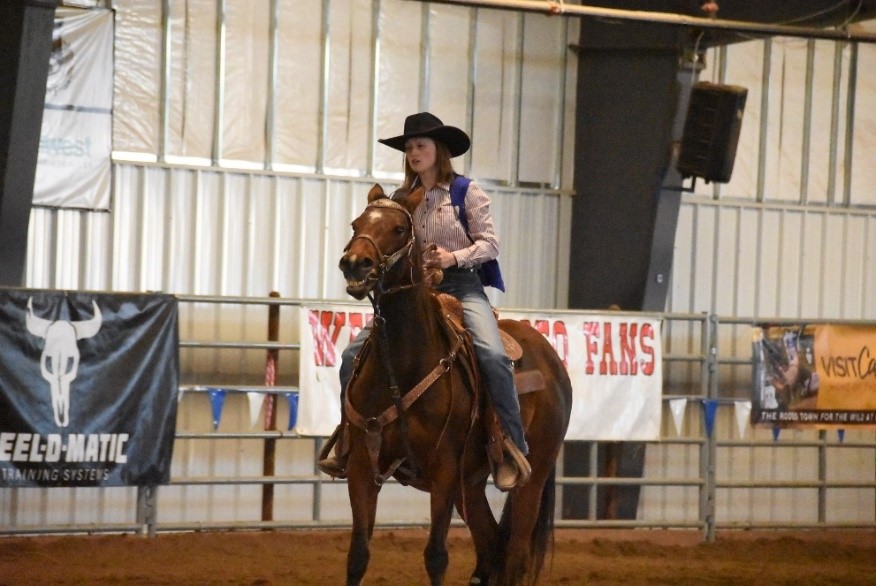 PSA: Open Ride available at the Ag Advancement Center/Champion Arena
Miles Community College (MCC) is once again offering open ride time for horse enthusiasts in the indoor Champion Arena, located at the Ag Advancement Center on the Westend Campus in Miles City.
Open rides will be scheduled for Sundays from 6:00 pm to 9:00 pm beginning January 23 through March 27. They will be on a first-come, first-serve basis and are $30 per person, per ride. The Ag Advancement Center is located at 340 I-90 Business Loop, at the west end of Main Street in Miles City.
Minors must be accompanied by an adult during the entire ride session. Riders will be required to complete the Montana Equine Activity Liability Act and the Release of Liability and Waiver forms provided by staff members at the arena.
For questions or more information, please contact Candy Laney at 406-874-6165 orLaneyC@milescc.edu.
Founded in 1939, Miles Community College (MCC) was established as the first community college in the state of Montana. Nestled in the heart of Miles City, the two-year college offers a bustling campus with on-site housing, a full athletic program, and a state-of-the-art Ag Advancement Center and offers quality programs including nursing/healthcare, agriculture & equine studies, business, information technology, education, and more.