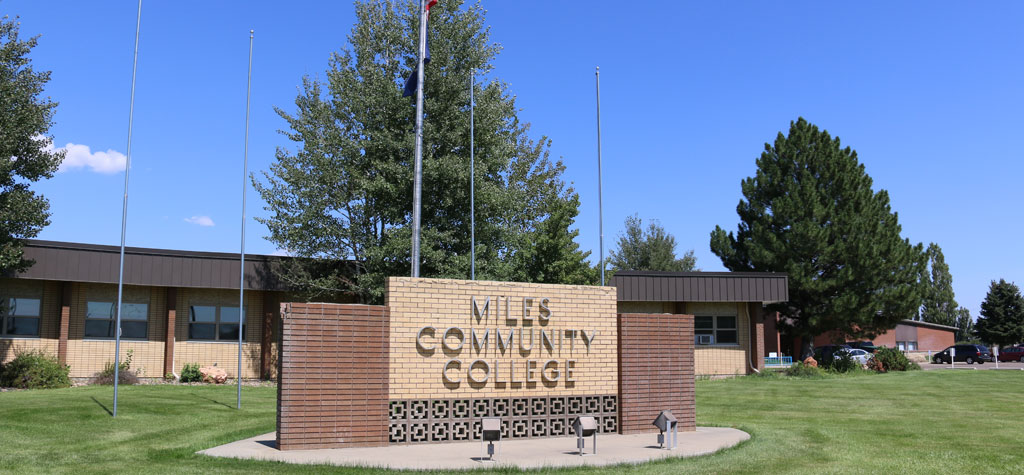 Miles Community College has a different fee structure for its different residency categories. Residents of Custer County in Montana are charged the in-district rate. All other Montana residents are charged the out-of-district rate. Students who are residents of North Dakota, South Dakota, Wyoming, and Saskatchewan, Canada are charged the Grow Eastern Montana (GEM) rate which is equivalent to the out-of-district rate. Students who are residents of Alaska, Arizona, California, Colorado, Hawaii, Idaho, Nevada, New Mexico, Oregon, Utah, and Washington are charged the Western Undergraduate Exchange (WUE) rate. Students do not have to complete additional paperwork other than the admissions application to receive the WUE classification. All other students who reside in all other states or international countries not listed in this explanation are charged the out-of-state rate.
Tuition and fees are assessed per credit up to 15 credits. MCC's "flat spot" is between 15 and 21.5 credits. This means that students are charged at the 15-credit rate for tuition and fees regardless of their credit loads between 15 and 21.5 credits. For students taking 22 credits or higher, the per credit charge begins again.
Certain programs charge specific program fees and there are also certain courses that have additional course fees attached to them. Online and ITV students pay an additional per-credit charge for courses taken through these delivery systems. Please refer to the complete tuition and fee schedule for these additional costs. Nursing students should refer to the Nursing Program webpage for specific costs associated with the Nursing Program.