Cafe Calendar Meal Schedule
Our mission is to offer wide variety, great service and a quality dining experience to our students, faculty, staff and guests.
Each resident hall student of Miles Community College is offered three different meal plan options. Each plan has a specific dollar amount available to spend per semester. Each resident may spend any dollar amount they choose on any type of food and beverage available.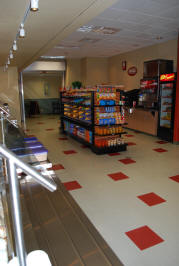 Features:
daily meal specials
soup and salad bar
smoothies, lattes, and cappuccinos
ice cream novelties, chips, jerky, candy bars
grill items (from fries to finger steaks)
birthday cakes
care packages - can be ordered by friends or family members to be delivered to a resident
Dining Costs
Rates
Fall Semester
Spring Semester
Total
Meal Plan (A)
$1,675
$1,675
$3,350
Meal Plan (B)
$1,490
$1,490
$2,980
Meal Plan (C)
$1,315
$1,315
$2,630
*These rates are subject to revision.
All students residing in the residence halls are required to contract for one of the available meal plans. Meal plans will be automatically assessed each semester and may not be carried over from semester to semester or transferred to another student. No unused amount of the meal plan will be refunded. Students are encouraged to budget throughout each semester.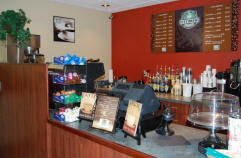 | | |
| --- | --- |
| Monday-Friday | 7:00 a.m. to 8:00 p.m. |
| Breakfast | 7:00 a.m. to 9:00 a.m. |
| Lunch | 11:00 a.m. to 1:00 p.m. |
| Grill/Fryer | 11:00 a.m. to 7:00 p.m. |
| Dinner | 5:00 p.m. to 7:00 p.m. |
| Saturday-Sunday | Closed - Weekend order forms are available |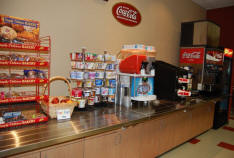 Dietary Needs
Do you have particular dietary needs? No problem! Our Campus Dining Services can accommodate your special dietary requirements. For more information, please contact Ana Walker, Dining Service Director @ (406) 874-6209.
Catering Services
Catering Menu & Order Sheet
Food Service provides catering for special events and meetings on campus. Assortments of menu and food options are available, including breakfast, lunch and coffee breaks, party trays, cakes and cookies, etc. For more information, please contact Ana Walker, Dining Service Director @ (406) 874-6209.