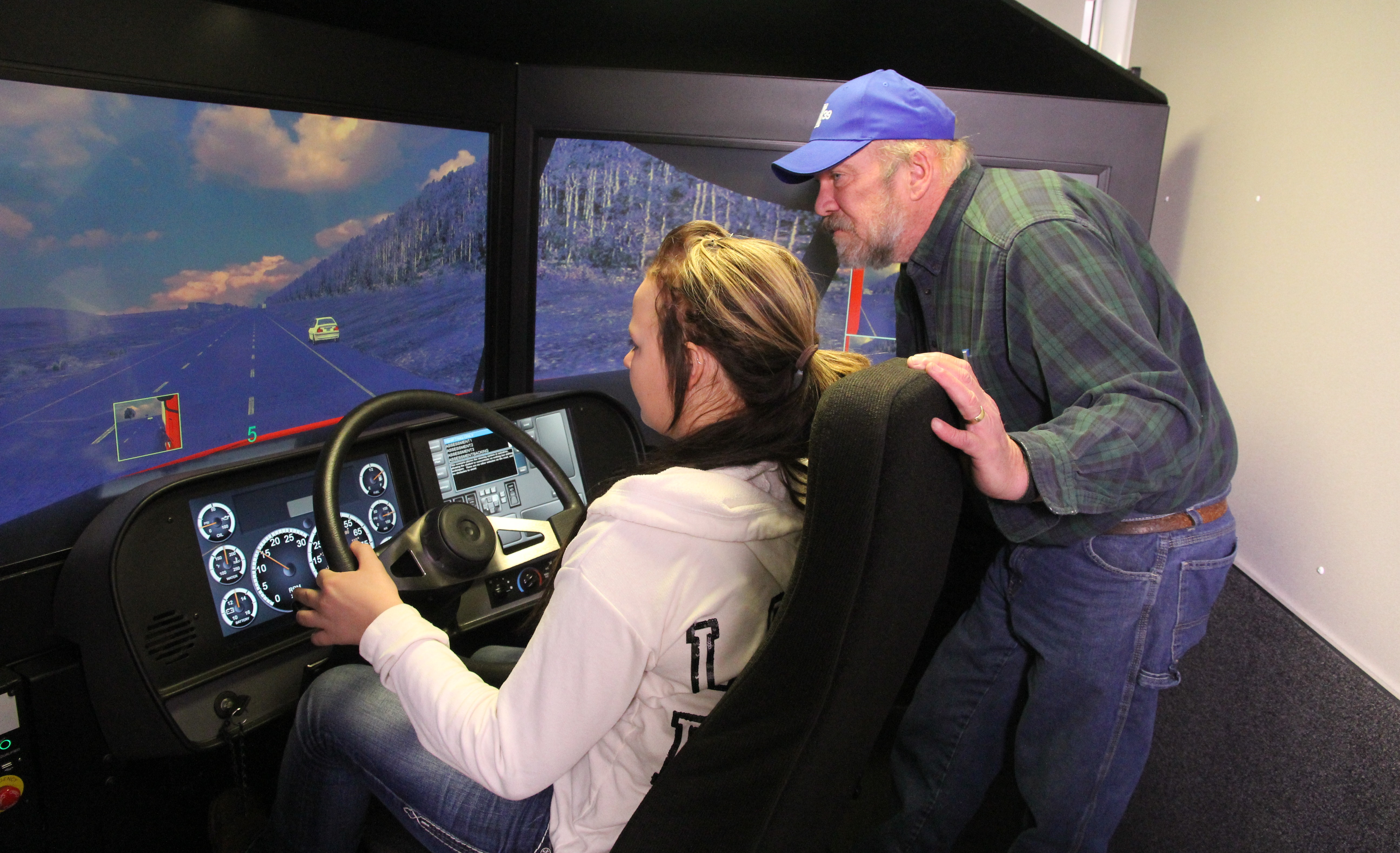 Miles Community College offers the Commercial Transportation Basics CDL course designed to provide students with the essential knowledge and practical skills necessary to take the Montana CDL Class A Knowledge Test and Road Test. This course provides tractor-trailer driving fundamentals to students who have minimal or no truck driving experience. This six week course includes classroom instruction, hands-on labs, behind-the-wheel driving time, hours of service, trip planning, and much more.
Students enrolled in this course must:
Possess a valid Montana driver's license.
Possess a legible original birth certificate or a certified copy.
Possess and show a Social Security Card.
Pass a Department of Transportation (DOT) physical and a preliminary drug screen which has to be through an approved facility prior to enrollment (students are responsible for these expenses). MCC can provide a list of approved facilities for the drug screening.
Enroll in an MCC contracted random drug and alcohol testing pool.

Completion of the Commercial Transportation Basics CDL course does not guarantee the student will pass the Motor Vehicle Division (MVD) CDL exams and it does not guarantee employment.

Students who plan to enroll in the Commercial Transportation Basics CDL course but do not plan on obtaining a degree from Miles Community College must complete a non-degree application. Non-degree applications should be submitted to MCC's Student Services Office at Miles Community College, Attn: Registrar, 2715 Dickinson Street, Miles City, MT, 59301 or they can be faxed or e-mailed to 406.874.6283 or admissions@milescc.edu.

Fully completed non-degree applications should be submitted as soon as possible for the Commercial Transportation Basics CDL course because space is limited for each course offering. Students with questions about the course or completing the non-degree application should contact:
Tuition and Fees
The following costs are for courses running during the Fall 2017, Spring 2018, and Summer 2018 semesters and are based on a student's residency status as defined on the non-degree application. Arrangements for payment need to be made with the Business Office which can be contacted at 406.874.6159. Commercial Transportation Basics CDL Course Costs (Seven Credits):
In-District (Custer County Residents): $1,262.50
Out-of-District/GEM (Residents from Montana counties outside of Custer County and residents of ND, SD, WY, and Saskatchewan, Canada): $1,563.50
Out-of-State: $2,305
Tuition and fee rates are subject to change each academic year and upon Board of Trustee approval.