CDL Program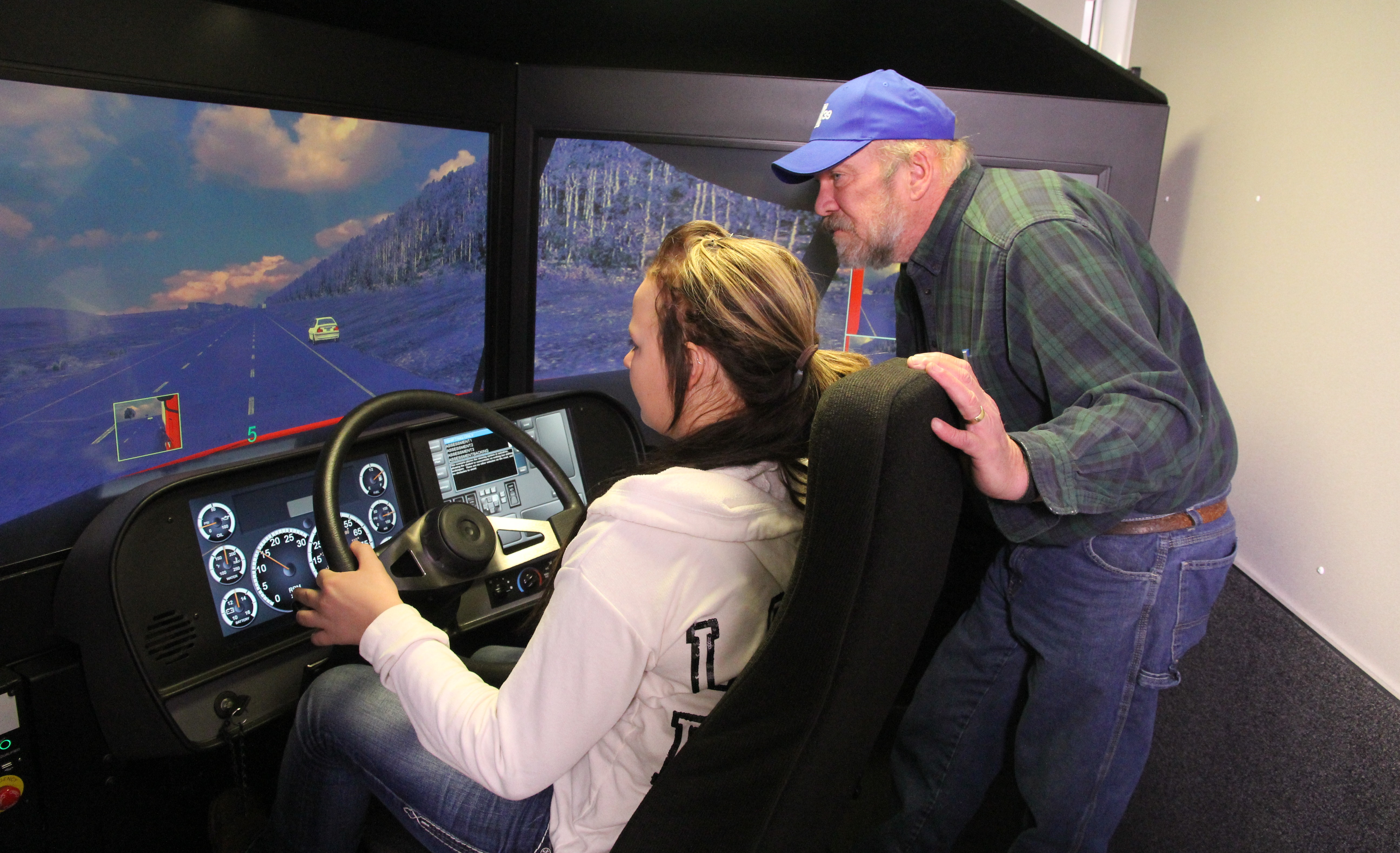 Miles Community College offers the Commercial Transportation Basics CDL course designed to provide students with the essential knowledge and practical skills necessary to take the Montana CDL Class A Knowledge Test and Road Test. This course provides tractor-trailer driving fundamentals to students who have minimal or no truck driving experience. This six week course includes classroom instruction, hands-on labs, behind-the-wheel driving time, hours of service, trip planning, and much more. Please visit our CDL Page for more information.
---
On-Line Learning
There are many computer, internet, and personal enrichment classes offered at www.ed2go.com/milescc. All courses are offered monthly, run for 6 weeks, with 2 lessons a week. The classes are available 24 hours a day, for 10 days after release date. Please visit our Distance Learning page for more information Professional Development classes.
---
The U.S. Department of Labor and the 2000 Kiplinger letter predict that 75% of the current workforce will need significant retraining in the next decade. The Community Outreach Department is here to fill that need.

Talking with business owners, labor, job service and workforce development professionals in the nine-county area served, led to the development of the following courses to be offered this semester. Anytime you would like to request courses, please contact the Community Outreach Department by e-mailing Carolyn Kimball at KimballC@milescc.edu or call 874-6164.

Miles Community College's Community Outreach Department is ready to work with businesses and organizations to develop customized training programs. This training can be utilized to receive recertification and renewal credits, college credit, or other forms of professional experience. We will work with the certification bodies of all professions to develop an acceptable training for their certification requirements.
Choosing to train locally gives you:
Quality: Instructors are certified and trained to deliver in a context that will complement your work environment.
Flexibility: Delivery options are tailored to meet your specific training needs in the time frame you desire.
Computer Skills: Specialists in the field will deliver software specific training such as Word 2007, Excel, Access, Windows, PowerPoint, Outlook, FrontPage, PageMaker, and Photoshop utilizing your business machines when possible.
People Skills: Training from customer service to leadership can be provided for your front-line employees up to your executives.
As a community college, Miles Community College provides a quality educational environment and serves area residents through involvement in the community. Both goals are vitally important to MCC and have resulted in a wide variety of educational offerings, programs, and services designed for the college community at large. Special courses, programs, and workshops meet the interest of individuals and community groups.

Interested in teaching a Community Education Class, or have a class you want taught, contact The Community Outreach Department - Carolyn Kimball @ 874-6164.