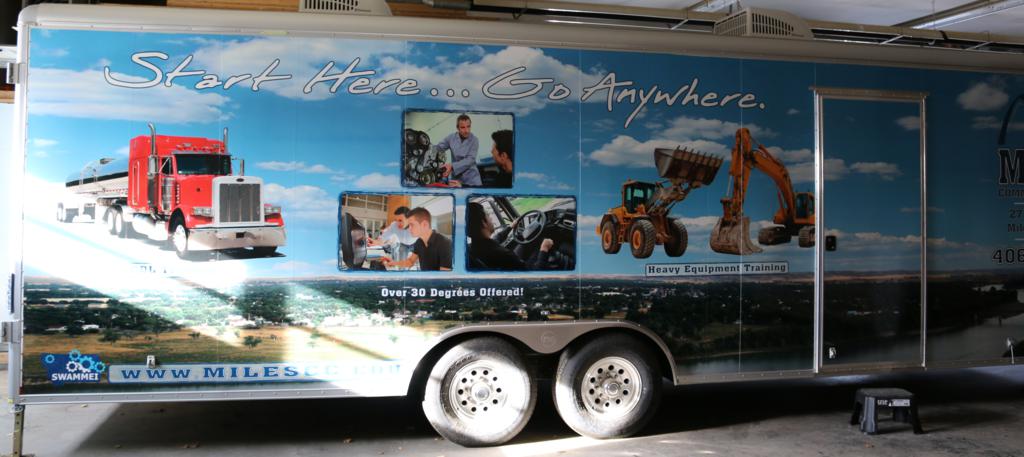 The nationally recognized competency-based curriculum built upon industry standards is from the national Center for Construction Education and Research. In 2009 the median yearly earnings of operating engineers and other construction equipment operators was $18.18 per hour, according to the U.S. Bureau of Labor Statistics.
There are 15 slots available each year for the Miles Community College Heavy Equipment program. Students must be accepted into the program. The selection process is completed by June 30 prior to the fall semester of entrance. Contact the admissions office for the complete student selection criteria.
The purpose of this program is to provide students with practical skills for enhanced employment opportunities in heavy equipment operations, such as mining, construction, oil fields, etc. Students receive classroom training as well as many hours of instruction in the field operating a variety of heavy equipment machinery
To be accepted into the program, a student must be a U.S. or Canadian citizen and hold a driver's license in good standing with no restrictions. Students accepted into the program will be placed into a random drug test pool in accordance with federal guidelines. At any time during the academic year, if there is reasonable suspicion, the student must submit a drug test to the student health center for testing before operating any equipment. A positive drug test will result in removal from the program for the remainder of the academic year. Tuition and fees are nonrefundable and the student may owe back financial aid. Students must apply for readmission into the program the following year.
16,129

+16.9%

$21.20/hr
Jobs (2014)
129%

above

National average
% Change (2014-2020)
Nation:

+5.1%

Median Earnings
Nation: $16.74/hr