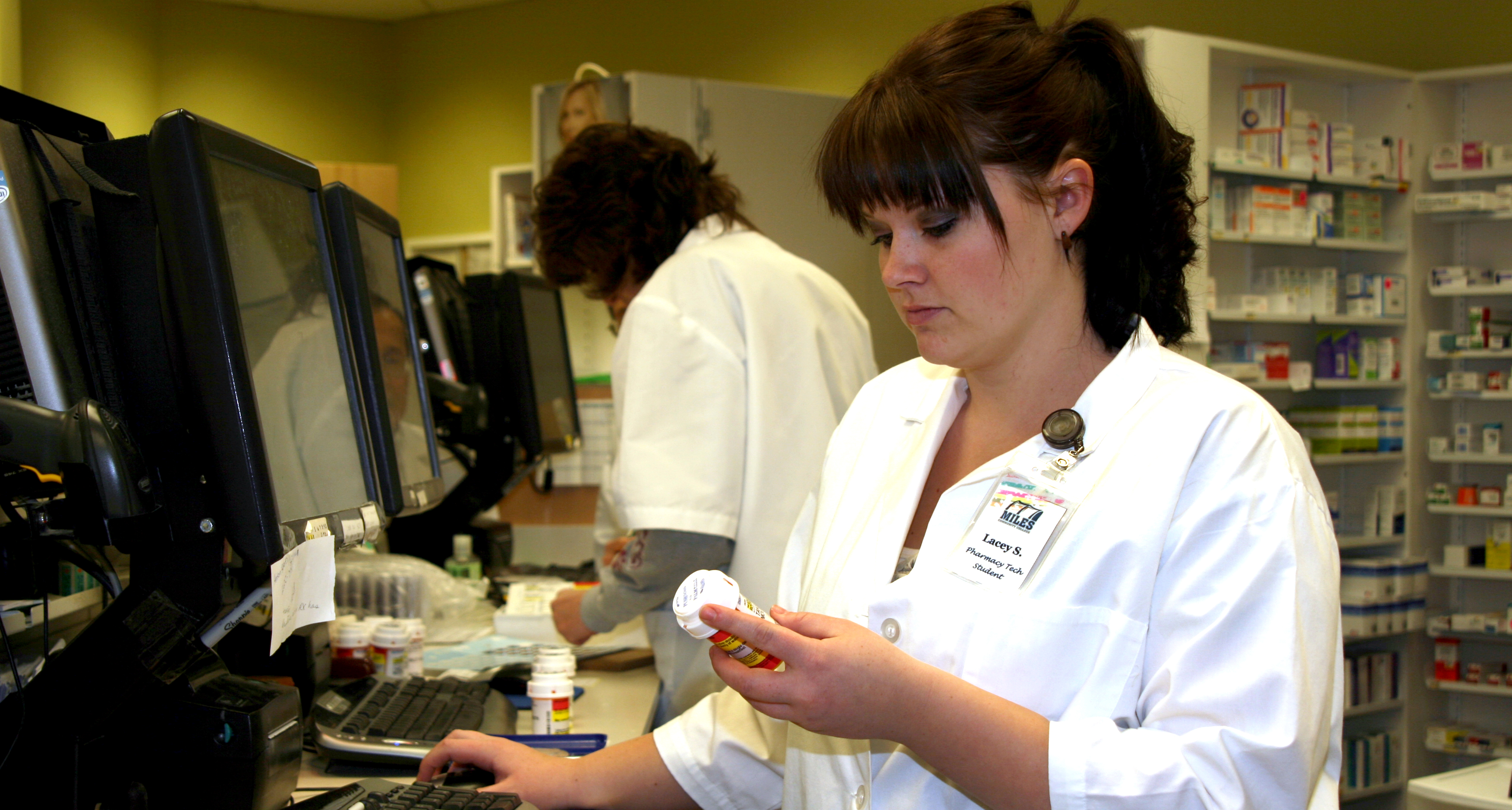 A pharmacy technician works under the supervision of a licensed pharmacist, assisting in pharmacy activities that do not require the professional judgment of a pharmacist. Pharmacy technicians are used in a wide variety of practice settings, including community pharmacies, hospitals, and clinical or retail settings

Job duties may include assisting pharmacists in labeling and filling prescriptions, taking inventory and stocking incoming supplies, entering prescriptions and patient profiles into the computer and verifying that the customer receives the correct prescription. Pharmacy technicians may also compound oral solutions, ointments, and creams, prepackage bulk medications and work with insurance carriers to obtain payments and refilling authority. Admission into the Pharmacy Technician (C.A.S.) program requires an application to MCC and a signed pharmacy technician-in-training certificate from a licensed pharmacist. The Pharmacy Technician course work is available online.
What You Will Learn
At the conclusion of this program, graduates are prepared to:
Sit for the national Pharmacy Technician Certification (PTCB) examination.
Practice as a qualified, licensed pharmacy technician working with pharmacists to provide medication and other healthcare products to patients.
Demonstrate positive work ethic, professionalism and appropriate interpersonal skills whether in a hospital, clinical or retail setting.
Demonstrate knowledge of medical terminology, pharmacy calculations, pharmacology, pharmacy law, insurance billings and video conferencing equipment to communicate with a pharmacists at a distant location.