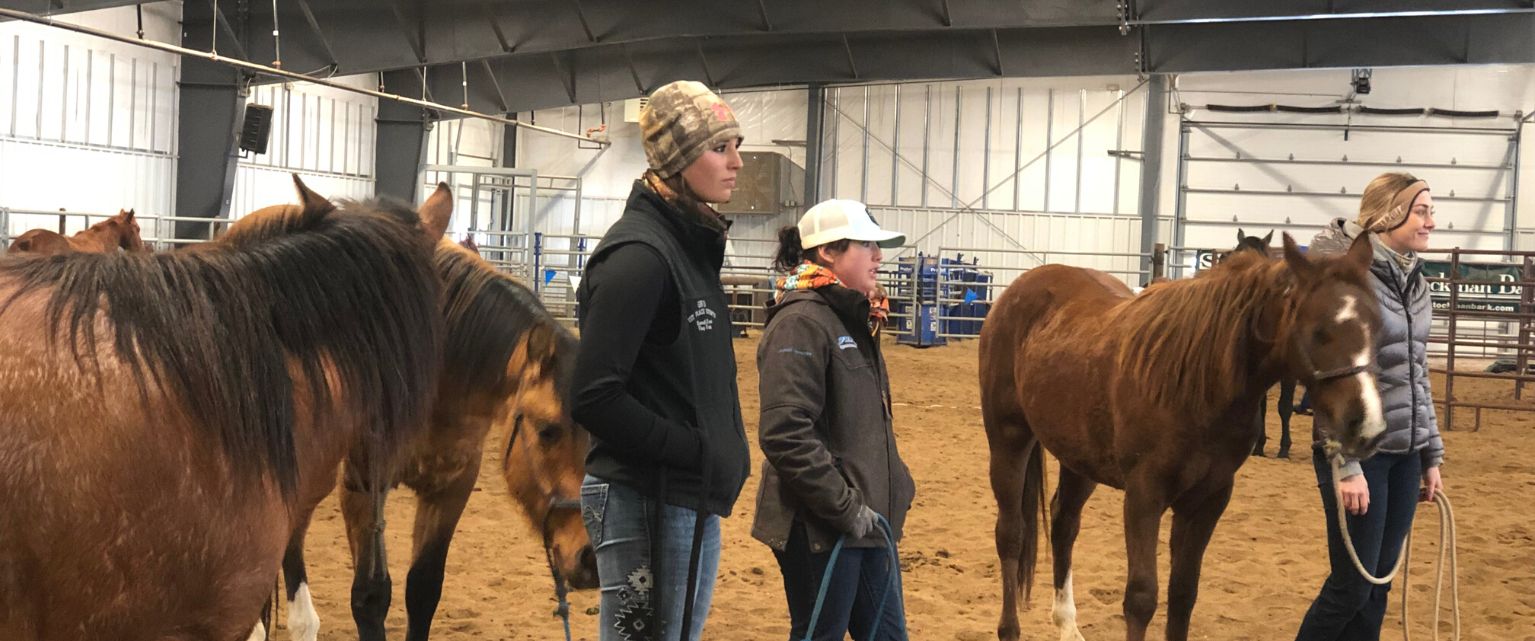 A.A.S. Equine Studies
Why Equine Studies?
This two-year degree is designed to give students a foundation in natural horsemanship and the ability to apply that knowledge in a practical manner to train working horses. Graduates will be prepared for a career in equine business and management, colt training, assistant trainer and facilities management, or allied industries such as feed, tack and equipment sales. The program is designed to give a broad base for any equine field. Internships are encouraged and will be available within all the different disciplines. Students should consult the catalog of the institution to which they expect to transfer and select appropriate courses in consultation with their advisor.
Upon completion of this program graduates will be able to:
Demonstrate how to communicate effectively with their horse and train them to work with livestock;
Start a colt from the ground up;
Evaluate correct and incorrect information pertaining to the equine industry;
Understand basic marketing concepts for a variety of horses;
Demonstrate basic horse care and nutrition;
Demonstrate how to control all the parts of a horse to give the horse a solid foundation to go into any discipline, such as reining, reined cow horse, cutting, versatile ranch horse, roping, and trail horses.