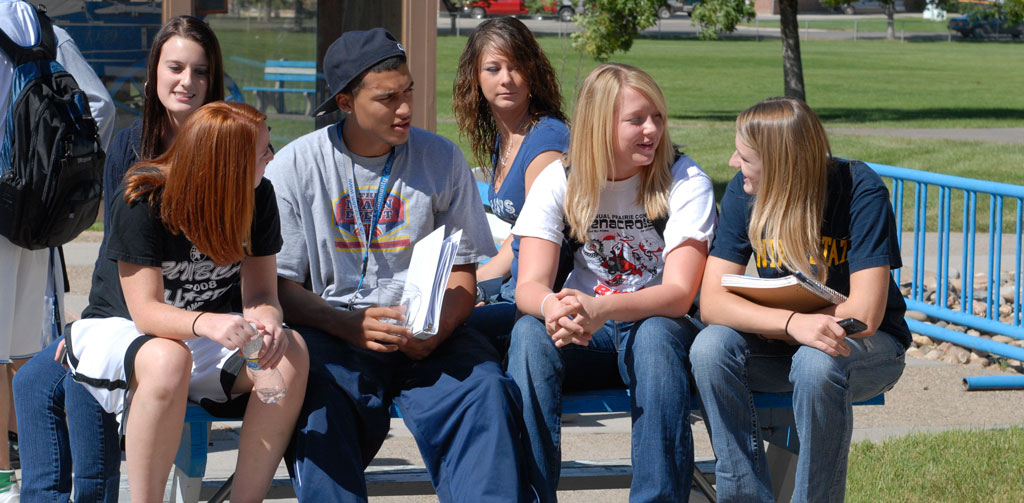 Located in Miles City, with a population of approximately 8,500, Miles Community College is situated in the history-rich region of southeastern Montana. Since its founding in 1939, Miles Community College has promoted student success and lifelong learning through accessible, quality programs and community partnerships.
Today, we offer credit programs to prepare students for transfer, as well as career and technical programs to prepare students to enter the workforce. With our outstanding programs, competitive price, small teacher-to-student ratio, athletic programs, and student clubs, MCC has something for everyone.
The greatest strength of Miles Community College is the people. Our faculty and staff are committed to helping you reach your educational goals.
Jump Start
No matter where you're planning to attend college, Miles Community College can get you on your way with the Jump Start Program! Jump Start is designed to give students college preparation and a way to earn transferable credits without attending a full semester of classes.
Students enrolling in Jump Start must be either juniors or seniors in high school. Graduating seniors who have not begun college are also eligible to participate. Tuition is waived, and students pay only college fees and applicable course fees. The Jump Start Program/tuition waiver is only open to students at high schools in which MCC has formal dual enrollment partnerships (Custer Co. District High School, Baker High School, Powder River Co. District High School, Colstrip High School, Rosebud High School, Sidney High School, St. Labre High School, Wibaux High School), or to those from the following counties: Carter, Custer, Fallon, Garfield, Powder River, Prairie, Rosebud.
Jump Start courses are fully transferable and fulfill portions of the Montana University System Core.
Students at Custer County District High School and Sidney High School should visit the Pioneer Express page for class registration details. Students at CCDHS and SHS have more class options available and should use the Pioneer Express Form to register for courses.